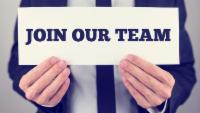 The Hyannis Law firm of Aiken and Aiken located in Hyannis is hiring a full time Receptionist/Paralegal. This entry level position will work directly with two Personal Injury Attorneys and the paralegal administrative staff in all aspects of legal case management including answering phones, filing, typing/word processing, research and greeting clients.
The ideal candidate is professional, personable, responsible and able to work in a fast-paced, challenging environment with a strong commitment to helping the firm meet a varied and high client expectation. Proficiency with computers, flexibility and extraordinary organization and communication skills are required.
Receptionist/Paralegal Responsibilities and Duties:
Prepare reports for attorneys based on case specifications and attorney requests
Assist attorneys in developing motions and other case filings
Maintain reports and files for upcoming and completed cases
Utilize various resources to develop information for pending cases
Answer phones, schedule appointments and provide various clerical responsibilities as needed
Greet and communicate with clients in office and/or via phone and videoconferencing
In a Pickle? Need a Lawyer?
Law categories related to this topic: